About Our Offices
Our Milpitas office was built in 2001 by dental office design and construction professionals. The office incorporates a modern dental office layout and trusted
A-dec
dental equipment, providing a clean and comfortable environment for your dental care.
Advanced Technology
AmyDENTAL is fully equipped with modern dental care equipment and instruments, including chair-side X-ray machines as well as a computerized panoramic X-ray.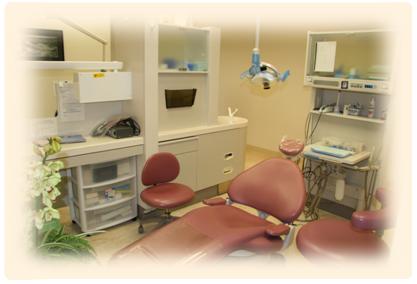 Highest Infection Control Standards
Our office strictly follows the California Dental Board infection control regulations. The office includes four dental operatories with individual waterline delivery systems, which are self-disinfecting after use. In addition, a high pressure/high temperature autoclave monitored by both biological and chemical indicators ensures that all instruments are completely sterilized.
All Distilled Water
At AmyDENTAL, we use only distilled water. This helps ensure the highest degree of sanitation and quality care for our patients.